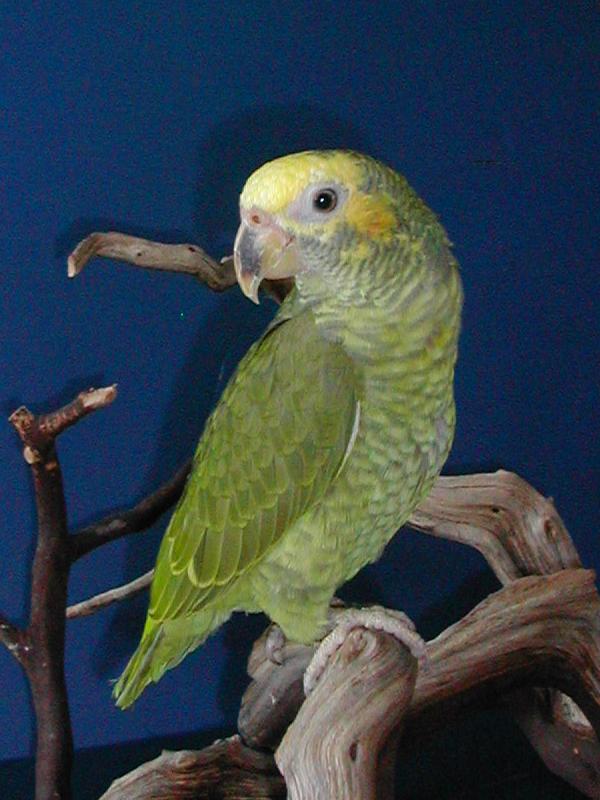 Amazona xanthops
Common Name(s): This species is commonly called the Yellow-faced Amazon.
Natural Range: Eastern and Central Brazil.
Description: Primarily green with head, nape, chin and throat yellow. Yellow nape quite often has green feather mixed with the yellow. Ear region usually yellow orange. Iris yellow orange. Beak is light horn color. Feet are grey.
Comments about (sub)species: I have no info on the pet quality of this amazon. Email me if you have any you would like to share.